Corporate Social Responsibility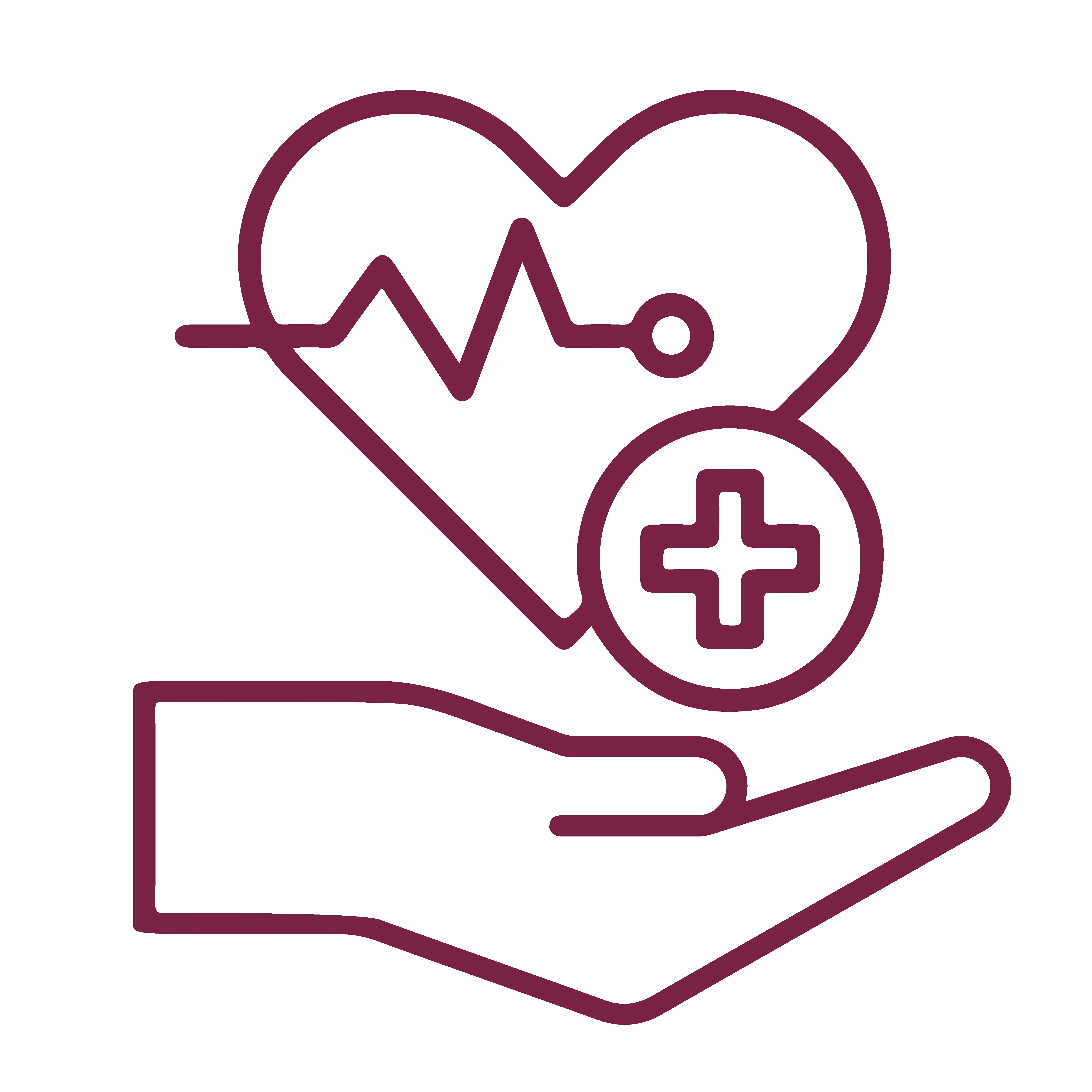 Health & Safety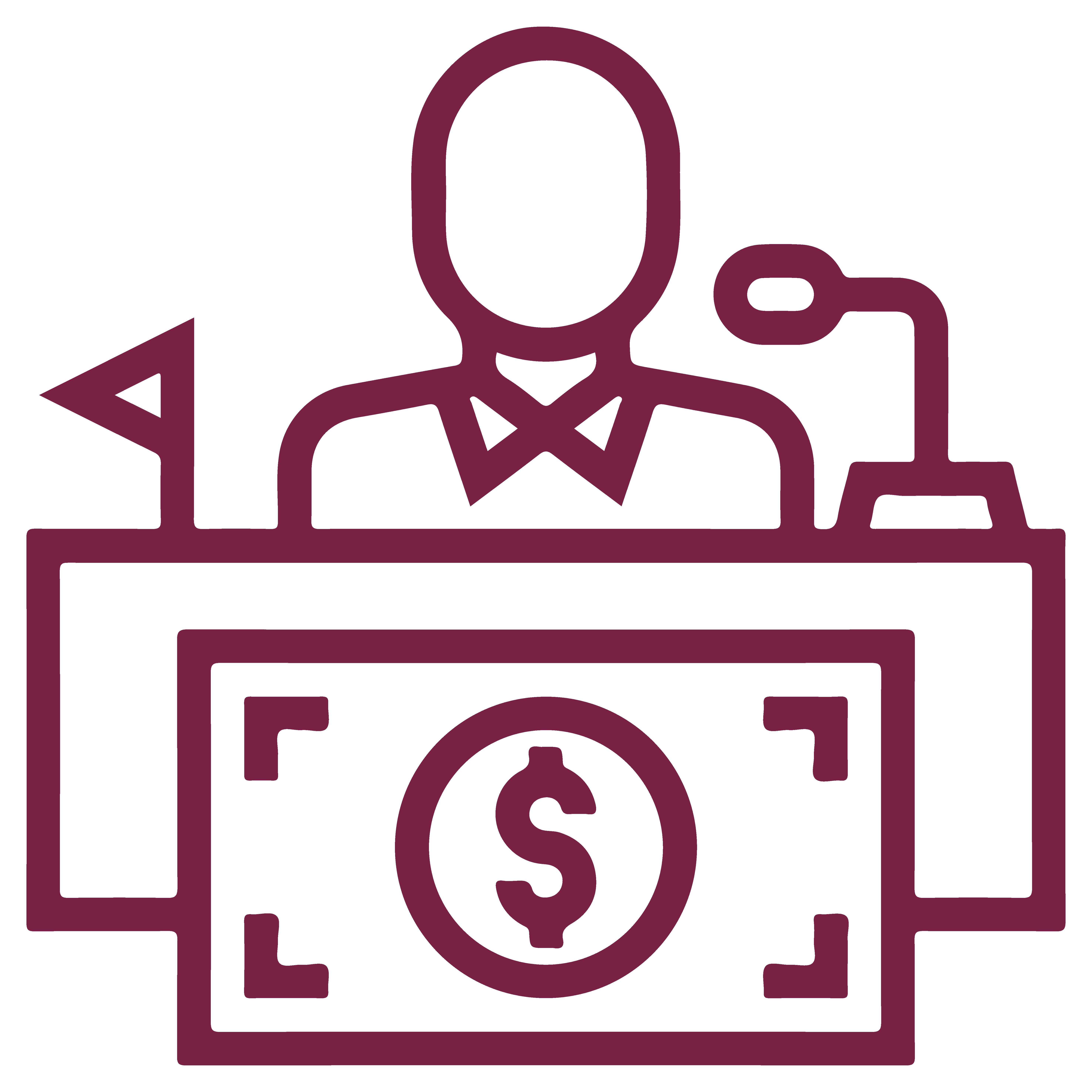 Anti-Bribery & Anti-Corruption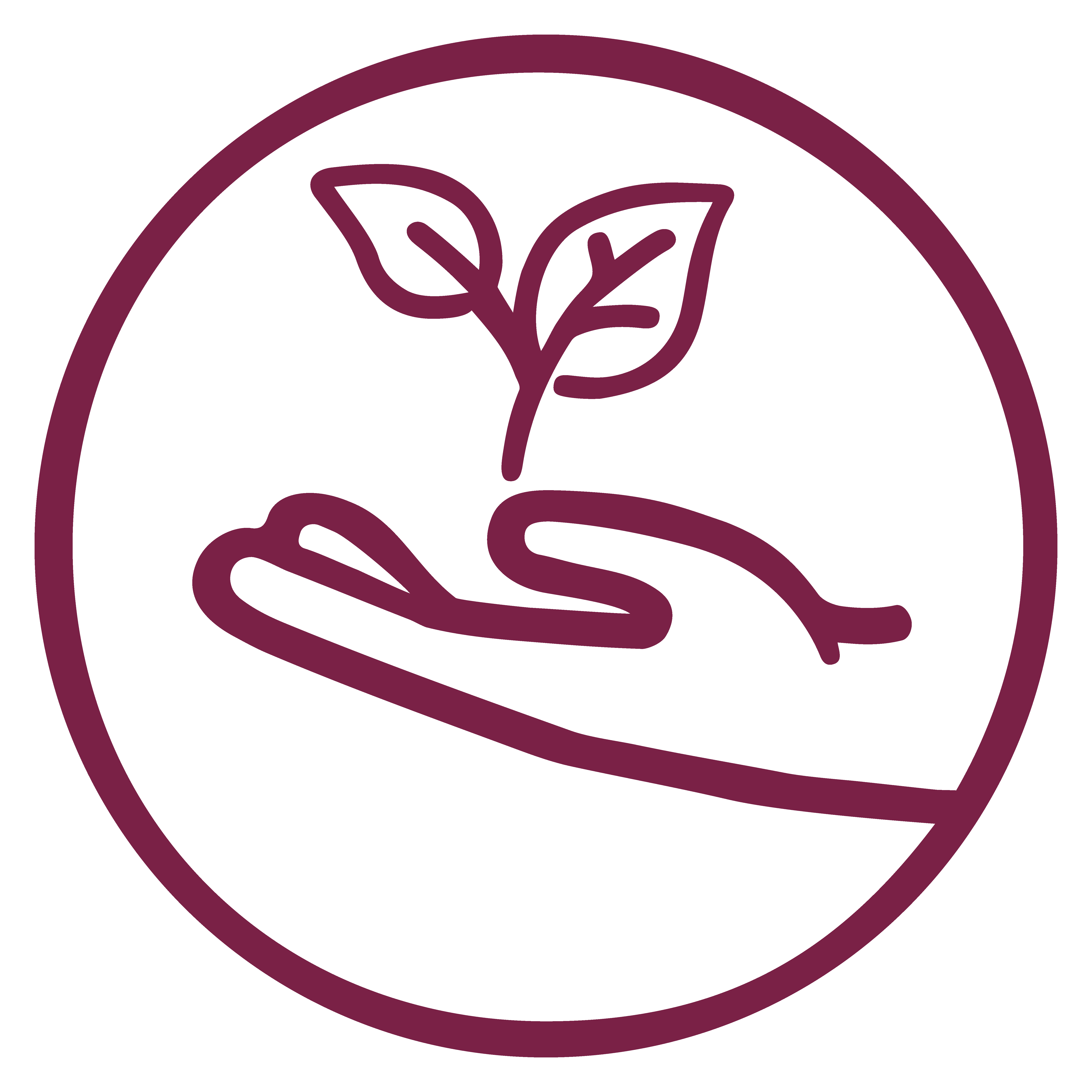 Environment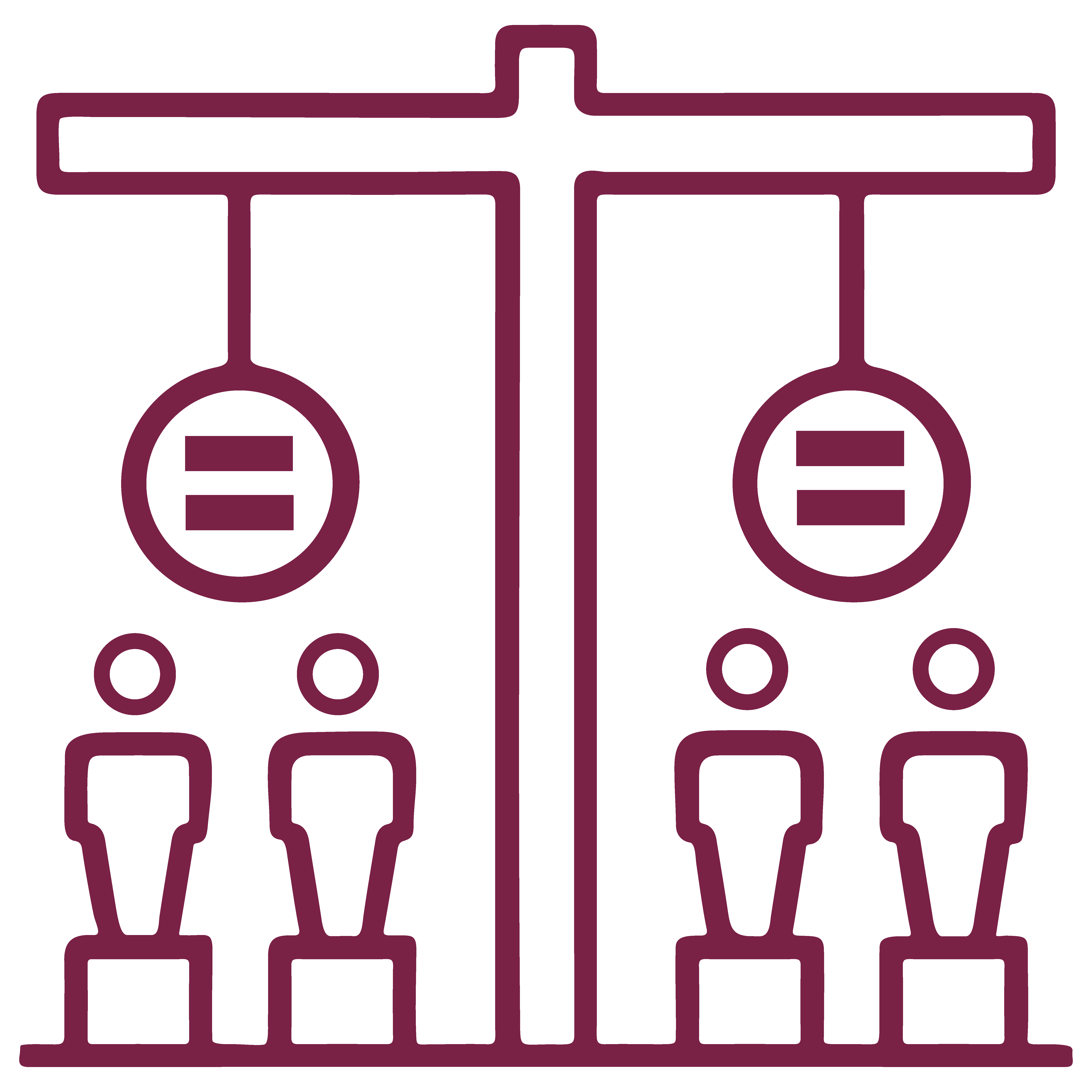 Employment Equity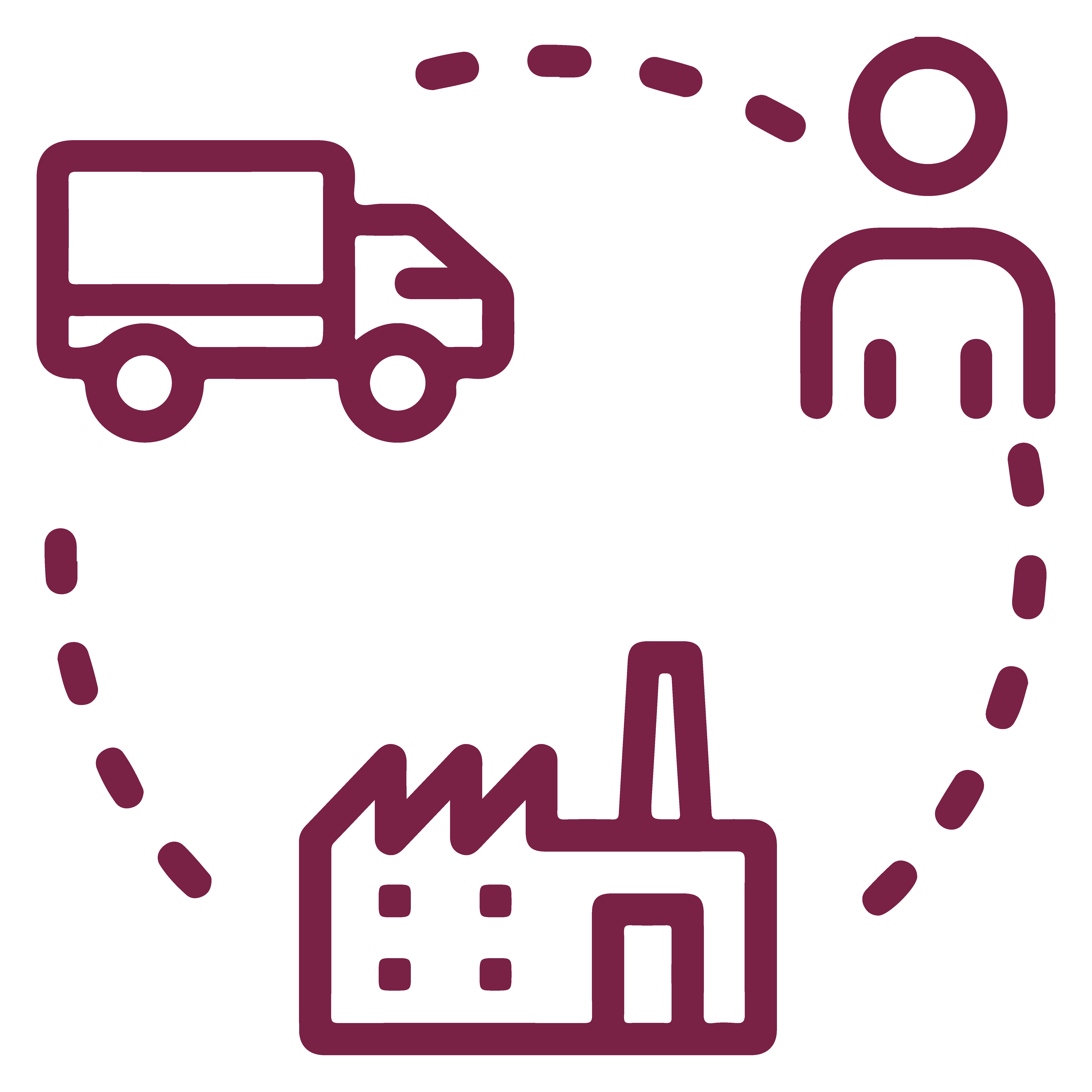 Supply Chain Management

Testimonials
Good morning Lesley,
Firstly: I want to THANK YOU so so so so so much for the incredible service we received from yourself and the team that helped us pack, load and un pack. From start to finish this was a wonderful experience and we were beyond happy with the incredible manner that us and our stuff was managed and handled. It was a pleasure to have your team in our home and trust our belongings with them.
They are a great team and I would recommend you to anyone wanting to move
Secondly 🙂 just following up with the refund, any news on when it will be processed?
Have a lovely day
Sinead Van Vuuren | Perm Consultant
Hi Linda,
I would just like to commend the team of movers that moved us. They were so friendly and really went well and beyond just getting the job done. Moving has been quite a stressful process for our family and I honestly feel that the manner in which the staff worked went a long way towards making the process less stressful.
Thanks
Jaun Coetzee
Dear Stuttaford Van Lines.
Furniture all delivered this morning. Thank you very much to you and your company for the courteous, professional service we have received from everyone involved, it is greatly appreciated. I have no hesitation in recommending your company to anyone who needs anything moved.
Warm Regards,
Grant Larter
Mr Larter moved with the Cape Town branch from Somerset West to Dordrecht, Eastern Cape.
Moving from Cape Town to Port Elizabeth
Good Day Everyone
I hope you are well.
I would like to just send a HUGE thank you for the professional and very helpful service we have received from Stuttaford van Lines. From requesting a quotation to the delivery and unpacking of the furniture, the entire process was a smooth one.
Every single staff member who I have dealt with (including Solly and his team) were very friendly and willing to go the extra mile. We commend you and we will definitely make use of you again.
Once again, thank you for making this mission a stress-free one.
Kind Regards,
Ms M. Golombick
Moving from Cape Town to Johannesburg
Dear Gordon
Huge thanks for coordinating my removal in your efficient and highly professional way. I will always remember your kindness, sage advice and patience!
And I cannot commend too highly the team who came to pack: Fazlin, Zelda, Cyril and Lorenzo. They are an absolute credit to your company for their work ethic, professionalism and expertise. Hardworking too, while directing the greatest care and attention to the job in hand. Warm and friendly, it was a pleasure to have them here, energetically doing their thing while I retreated to my computer to do mine.
On the strength of the quality of service I have had from Stuttaford Van Lines for my move to the United States, I dub you 'the Rolls-Royce of moving companies'! A compliment well deserved.
Warmest regards
Mr A. Kuhnert
Moving from Cape Town to the United States
Dear All,
I have just had the most awesome move with Stutts carried out by Ernest and his team!!
I am not sure who they report into but Cobus, if it is your structure, I have to tell you that I have moved many times in my life and I have never had such a great team.
Not only were they amazingly knowledgeable in terms of their work and the assets they are moving, but what a great set of people and their teamwork was amazing!
I consult in customer satisfaction strategies and what I saw on Thursday and Friday should make your organisation very proud. You have a leader in the form of Ernest who is excellent and he leads his team efficiently and with a great sense of pride and attention on the details which make customers happy and it filters down to each of the men in the team who worked like a well-oiled machine! 10 out of 10 for this team!!
Please recognise them in your internal reward system and employee or team of the month award system. It doesn't often happen that customers have a 100% good experience, and what's more they are such nice men.
They say leadership breeds leadership, so Cobus you are doing a great job in leading these men and the whole vibe comes through that these men are well trained and work so well together and you should be very proud of them.
Plus they were working under difficult circumstances and had a difficult meeting up with Cecil at the Wynberg delivery point so I commend them on their attitude and their work ethic.
Right from my first contact with Karin Samuel who has the best customer facing work ethic I have yet experienced,  and Cobus with his calm and efficient unflappable manner during probably one of the most stressful period of the organisations working year, to these amazing men in the Stutts uniform that actually are the backbone of the Stutts organisation, I had a  great experience, and it is solely down to the excellence of the people and the pride taken in their work and their great customer service ethic. With a smile!!!
I would really appreciate it if this email could be shared with your senior execs at exco level because often the senior execs do not get to hear of the achievements at the coal face and the "people" are what makes an organisation great – not just the day to day operations and this team of yours needs special mention with the powers that be.
Well done to this A Team of yours
Kind Regards
Stacy

Move from Houghton to Midrand and Morningside (Johannesburg)
I have no words but WOW for Stuttaford Van Lines.
The  service I received from my very first phone call doing enquiries was BEYOND PROFESSIONAL.
My Son re-located from E.L. to Potchefstroom  and needed all his belongings transported, I called various removal Companies  and the only Company that offered a professional service (in my opinion) was STUTTAFORD.
What even impressed me more is that they collected his furniture on Monday and he has received it this morning (Thursday) WOW WOW  that is excellent Service.
Thank you Sonia for all your professional help, will DEFINITELY recommend Stuttaford Van Lines to anyone who is requiring a removal company.
God bless
Have an awesome day
Once again THANK YOU

Geraldene
Wonderful day to you  ,
Attention ; Duncan Schulze
I would love to have the privilege and honor to meet you, a company that is run with precision, enthusiasm and friendliness, there has to be an incredible Boss behind it all.
My father passed away on the 11th of February 2015,I had to arrange my Mom to move from Trafalgar KZN to Pretoria Gauteng.
My first call and point of contact was with an amazing , efficient most stunning lady Clare Grobler. After I explained my predicament, she solved my issues, quoted me and arranged all in no time. An accurate contract came through , made payment and all was organised. after the initial contact with Clare I did not even bother to phone for other quotes , it was a done deal. Would have paid double to have received the service I did. Duncan what an outstanding and wonderful person, thank you that she is in your team.
The following day Charles arrived with his crew, just after 6am. With the family in tears and emotions running high, he introduced himself and his team, was so respectful and professional. Once we walked around and showed all that must be moved he got his team going.
Before we know it all was done, not at any stage did Charles and his team make us feel uncomfortable, they worked around us, assisted us where they could and make a bad situation a comfortable and relaxing one. I know it sounds weird but the move was enjoyable with Charles and his team.  When they departed with the truck it felt as if loving family had just departed. three days later I had a call from Charles the great to inform me he would be at my house in Pretoria at 9am, to the minute that morning he was there.
The whole family ran out to great him, even my mother ran out. All was delivered with nothing out of place, it was perfect.
Your company has made a client for life, I work in the hospitality industry and have my own business and I will sing your prases to all I meet and I am sure will end up being your best marketer.
To Stuttaford , wow thank you, Thank you for who at what you are.
Thank you
Dear Doreen ,
As per our telephonic conversation I would like to personally thank you a great Team.(See photo here below):

To A Great Team,
I would like to express my deepest thank you to Charles Makhanya and his Team.
You guys arrived in St Lucia around 14H30 to move our belonging to Pennington.We did prepared well the move and put everything in the 4 garages but still…There was a big job to start with and quiet few heavy pieces to load: Wooden carved Bushmens, buffel,rhino, elephants..Etc. After a quick and professionnel assessment of the situation Charles told us "No problem" we will make it…….And you did it….Pushing the limit until just before darkness.
All was done with a great team spirit, the smile and a lot of care to our personal belonging….Just before darkness I saw Charles starting preparing the dinner on his gas stove…The smell of the cooking chicken,potatoes and onions lift up the moral of the team and it's all completely exhausted but happy that we closed the door of the truck after 19H00.
We took our car and drove up to Pennington while you guys went to Richards Bay for the night;
The next morning another good surprise was waiting for us to start the day….Charles and his team took the road around 5H00 in the morning and I did received a phone call just before 8H30 to tell us that you were already in Pennington.
After the morning greetings and a good coffee you didn't wasted time and you were on the job with the same enthusiasm and energy as the day before.I must say that during those 2 days it has been excessively hot and we where permanently sweeting as we were coming out of the shower….But nothing could stop this great team and during the all day it's always with the same professionalism and with a great team spirit that you put all our stuff in each and every rooms ,helping us to unwrapped the beds and finally putting some heavy camping and car gears in the Wendy house.
Guys, it was the first time in our live that we did call a professionnel movers to do the job (And we have been moving 14 times in our lives already) but after such an experience it will not be the last and for the next move you will be the first ones we will call.You made us feel this move like a breeze, hassle free,damage free…..Professionnel and responsible people  were in charges …What a pleasure.
THANK YOU AGAIN to you Guys .
And to close my mail ,I would like also to express my deepest thanks to the admin Team, to start with Lynn ,our first contact with Stuttaford van Lines, once again her great professionalism and efficiency was obvious from the start. Thank you to Doreen as well for all the coordination ,all the paper work and always her prompt reply to make sure that the customer is happy.
THANK YOU STUTTAFORD VAN LINES…AND SEE YOU NEXT TIME.
Hambani Khahle Matota
Kind regards, bien cordialement, met vriendelijke groeten, herzliche gruesse
Serge
Thanks for all you have done for us, I will certainly give Stuttafords a good word wherever I can, you have been amazing.
Ray
Hello to all those who were involved in the above move.
We would like to place on record our appreciation to the PE staff associated with our move. Everything was done in a professional manner.Alwyn the driver was tops.Ladies answering telephones always pleasant and helpful.
SPECIAL MENTION MUST BE MADE OF LESLEY. This lady treated us in a special manner. We felt like we were part of her family. Always on call,never in a hurry to move off and making us feel like a hindrance in her life. Her advice and guidance throughout was top class.
Thank you Lesley, you are a special lady.
Regards from a cold Cape Town.
Billy and Merleen van der Vyver.
Dear All
 
My furniture arrived on Friday and I just wanted to write and thank you all for the excellent job in getting our furniture to Austria safely. Everything arrived and there was no damage to anything, not a single scratch and there appears to be nothing missing from the shipment either. We have been hearing some horror stories from other expats with regards to problems they have had and we can honestly say we had none of these.
 
My sincere thanks to everyone for the very professional service in making this happen without incident especially given just how many times my furniture had to be handled and stored.
 
Morgan – could you please pass on to the crew who did our packing in SA that they did a fantastic job and were polite, efficient and courteous throughout the whole process.
 
Monika – could you also please pass on my thanks and appreciation to the two gentleman who unloaded and unpacked. They were superb and took great care not to damage anything or the property.
 
Thanks you again and God bless you all.
 
Kind regards
 
Willy and Karin Morrow
Hi Cobus
Just wanted to say a VERY BIG thank you to you and all your team both in Johannesburg and Port Elizabeth for the excellent job you all did in bringing our things from Dullstroom house, then Pretoria and finally to PE. Everything was packed so well and nothing damaged.
We are very grateful and have to say what a great team of guys off loaded for us here.
Once again very many thanks and please pass this on to your PE office too.
God bless you.
Sincerely
Vivienne and Mervyn Visagie
Dear Keri,
A short, but very sincere note of thanks to you for all your help and advice with regard to our big move to George last week. I can hardly believe that a week has already gone by, but we  have been very busy unpacking all the boxes!!!
Once again I'd like to express our grateful thanks to you for all you did to make our move a very successful one. All our goods arrived in very good condition with no breakages or losses. Please convey our appreciation to Innocent and his co workers for a job very well done.
We are still busy making our new house our new home in this part of the country where everything seems to work first time too!!! The weather has also been kind to us which has and is making our job of putting things in their right places much easier.
Thank you again for your very professional,  yet very personal approach to your job by assisting us with a hassle free move to George.
Lots of love and good wishes to you from,
Billy and Ingrid.
Good morning Jeanette,
Thank you so much for the most outstanding service regarding the packing and moving of my mom's furniture and personal belongings.
Your workers are very friendly and polite.
Thanking you once again.
Michelle Steven
PS Your company comes highly recommended and my mom was over the moon x
This block is far too small for me to properly sing the praises of your company and about our move from Johannesburg to Shelley Point last week.
From the moment Sakkie and his team arrived at our house we could see they were professional and highly qualified.
On top of that they were friendly and extremely helpful. Sakkie and his helpers arrived on time at our new home and unpacked everything swiftly and neatly. Again, they could not have been more helpful. Nothing was broken and nothing was lost.
Moving home is a bitter pill for anyone to swallow but Stuttaford Van Lines and Sakkie managed to sugar coat it.

Yvonne Collett
Good Day Pam
I was so impressed with Sakkie and his team that I forgot to mention that Stuttaford Van Lines was the only company, out of about 12, which phoned me and offered to send a representative to us. Nadia was so helpful and efficient and it was a pleasure dealing with her.
Thank you for the good wishes.
Regards
Yvonne Collett
Hi Vikesh
My husband flew to Joburg to ensure everything would be ok, he was very impressed with your staff and how they repackaged everything and how they handled our furniture.
I hope the rest of our move up to Zambia goes as well as the Joburg leg.
 
Thank you and kind regards
Militza Sboros
Sonia has been my outstanding point of contact at Stuttaford Van Lines during a complex international move of several high value items. She is personable and has complete integrity. Her advice is detailed, highly accurate and always punctual. I highly rate her communication skills, particularly written email correspondence. Overall, a highly valued professional.
Kelvin Grice
Hello Lesley
We just want to commend you and your team on the excellent service we received. As you know we are currently in Cape Town and our family had to oversee all our removal admin, a nightmare situation for any family reallocating. Your team and yourself melted away all our troubles with your friendly and prompt service.  Our family cannot stop,praising your packing team  who were friendly, efficient and clearly passionate about their work. What a wonderful experience for us to have moved with your company we look forward to meeting again and wish you and your team all success for your future endeavours.
Warm regards
Jacobus and Leann Beets
Lesley,
Just unpacked my Mom's stuff after Alwyn delivered yesterday afternoon.
Another perfect delivery by Stuttaford. Everything was securely wrapped and packed as usual. It's my fourth move with Stuttaford the other three being major moves between cities.
Thanks very much for your excellent service.
Regards,
Andre vd Merwe.
Hi Wendy
Just whant to thank you for all your help a d patience with the removal of our furniture!!! A great thank you to the Port Elizabeth and Cape Town team for making this very stressful expierience a "smooth sailing breeze" Thank you to the driver Alwin and also to Ernest, Shereen, Eric, Bongile and Zawula, all of you are super stars and have a Happy new year!
Greetings from Sunny Cape Town
Keimpe and Elize W.
Hi Ladies.
We have moved into our home and my wife and I wish to, accordingly, comment on the service received from Stuttafords van Lines during our removal from George, collection of the bike from the Guest House and the move to CT.
Everything went, exceptionally, "according to plan" and your removal Depot in CT was even prepared to deliver earlier than expected. They called us, early on Tue morning already. Unfortunately we had to delay, somewhat, as we were not at the house yet. Your staff were- efficient and expert and I could not fault their actions. One of them even connected our dishwasher and washing machine/tumble drier, before I was even aware of it. The mountain bike, mirrors and those paintings requiring such, were superbly crated and I was pleasantly surprised at the quality thereof. They were expertly "preserved".
There were two small problems in that one wooden dish was broken and our sideboard from the dining room suite, was wet underneath the plastic covering. The dish is not a problem and the table does not appear to have sustained permanent damage. We did report it to the removal Supervisor and I commented accordingly on the acceptance form.
We will monitor it, nevertheless. Apart from that, nothing else was missing, damaged or broken. Well done!
Anyway we, nevertheless, wish to commend you and your Company on the high quality of service we received. It was pleasure for us to have been served by- yourselves and your removal staff. Kindly pass our compliments, too, on to those who are "in the background", so to speak, and who were involved in the entire process. Your, personal, support and arrangements were exceptional on their own!
It is still a bit "chaotic" here, trying to "put everything in place", but at least we are in our own home for the first time in 18 months. Three months in a Guest House was, also, not the most- appealing or enjoyable for us either.
Whom may we contact to collect the empty cartons, and paper, please, and by when does it have to occur?
Thanking you, most kindly, again.
With our compliments and best regards.
GENL JOHN SOMERVILLE AND ALICIA
Dear Mr. Boshoff,
Stuttaford's moved my wife and I from Cape Town to England in October of 2008. The job that Stuttaford's did, after having moved overseas 4 times, was the best removal I have ever experienced.
Now I find myself once more on the move; this time from central England to Singapore and was wondering if you have a recommendation of a company here in England that could attempt to equal the service that Stuttaford's gave us in Cape Town?
Best regards,
Jeffrey B. Aldrich
Executive Vice President, Exploration Greenpark Energy, Ltd
Good Morning Karen,
Please can you send the below through to the necessary people.
Too often we always complain about bad service and so forth, however on this specific occasion I would like to Thank and say a HUGE WELL DONE to Stuttafords and its team!
From the inception of the move from Polokwane till the very end of unloading the furniture here in Pretoria, everything was done excellently!
Thank you for making this move and easy one and most certainly stress free!
Have a good day and to all : Keep up the good work!
Regards
Leigh-Anne S.
Hi Gabbi,
My family and I are still speachless about the wonderful service that you and your team gave us last late last year.
Just wanted to let you know that we appreciate what you did for us.
Regards,
Kenneth T.
Dear Mrs Thibaut and staff
Dear Mrs Hurst
Please convey to your staff our sincere thanks for the very professional manner you moved, stored and afterward shipped our goods to France. Nothing was damaged, not a glass was broken. After 2 years of storage,the furniture and paintings were in perfect shape. No mildew, insect or high humidity traces. A job very well done.
A great compliment should also go to the Grospiron moving team, which consisted of:
Mr. Cedric Denay
Mr. Frederic Herault
Mr. Jonathan Clenenceau.
Their professional approach as well as their readiness to assist everywhere when necessary was very much appreciated.They were also in admiration of the quality of packing performed by the Stuttaford crew.
In short, a job exceptionally well done.
With greetings of the season, sincerely
Marianne de Jager
Dear Maria
I'd just like to express my delight at the service we received from Stuttaford Van Lines – it's been efficient, on time, everyone has been very helpful and a pleasure to deal with, from yourself, the receptionist, the team that assisted in
Cape Town to the team that has just offloaded the boxes here in Johannesburg.
I will most certainly recommend your organisation to friends and colleagues.
Kind regards
Karen B.
Dear Lesley,
Peter, Kieron and I would just love to thank you and your team for taking such care in packing and shipping our home.
From your arrival at our gate to give a quotation to the container being packed, the exercise was been seamless. Your experience and knowledge of not just the export process, but also actual packing really put my mind at ease in a situation that could be daunting. I really valued your advice on how best the pack items that are special to us and the fact that you shared that understanding with your team of packers.
I apologise for the early morning WhatsApps. Completely selfish of me, but your kind and professional responses were very much valued!
Your packers are really lovely people who were efficient and respectfull of our home. Mary managed her team so well and her years of experience and commitment to Stuttafords' brand are commendable. She went the extra mile by getting to us despite the bus strike that was affecting her home area.
Debbie always had a smile on her face and was so willing to help and advise me when it came to packing my precious Japanese Showcase Doll.
Little Monika, who was only with us for a day, worked happily and efficiently and went through our bedroom with an incredible energy.
Lucky, what a star! Quiet and helpful. He was a pleasure to have in our home. A special thanks to him for helping move that akward couch out of Kieron's Man Cave. It couldn't have happed without Lucky.
And King, thank you for the helping hand that you gave Lucky and for sweeping up all the bits and pieces from the crating exercise.
Your men who arrived with the container are like worker ants! So strong and fast. They had 261 items cleared from the house and packed tightly into the container in 2 and a half hours. Phenomenal! But it wasn't their efficiency that was the most impressive, it was their attitude. Once again, so willing and energetic. Stuttafords is truly fortunate to have such fabulous staff on their payroll.
We wish you all of the very best. Please keep us in your thoughts for when the container arrives at our new home in the US. We just hope that your US team can provide the same service that you have.
I will be honest, I don't envy them as Stuttafords Port Elizabeth are definitely the ones to beat!
With fond regards
Peter, Claire and Kieron Bezuidenhout
Hierdie e-pos net om my dank uit te spreek teenoor Elke Muller van Stuttafords Port Elizabeth. Haar gedult, bereidwilligheid om te help het dit vir my moontlik gemaak om van julle dienste gebruik te maak om my trek te kon akkommodeer. Sy het die proses maklik laat voel. Ek kan bevestig dat Stuttafords en Elke die trek proses seepglad laat verloop het. Met die aflaai in Gauteng moet dank ook gaan aan Brain en sy span.
Dankie
Henk Stassen
Move from Port Elizabeth to Johannesburg
Just a note of kindness and appreciation towards your company and 1 very special lady Elhka @ your Port Elizabeth branch that really went the extra mile in making sure that my furnisher got to Johannesburg on the promised date and intact. She really kept me informed throughout the process from picking up in P.E to delivery in Jo'burg, it's been long since I've been met with such professionalism and friendliness from walking into your P.E branch, from receptionist to lady sitting with Ehlka in her office (forgot her name) to your pick up guys to your delivery guys in Jozi, and then again there was always Ehlka keeping me informed. I'm forever grateful and would recommend your company anytime. May u all grow from strength to strength in your different job requirements.
Sincerely your happy client,
Mandy Moodley
Move from Port Elizabeth to Johannesburg
What a pleasure to have had Wendell and his team moving our gear from house to house. Moving can be a nightmare at the best of times but this move was made easy for us. The guys were helpful and polite and the work was completed with professionalism very seldom seen with most services these days.
I will most definitely recommend Stuttaford Van Lines to people I am aware of who are presently sitting with their homes on the market.
Best regards.
Mr Alan R.
Move from Bedford to Port Elizabeth
Thanks so much for the excellent services of Sydney and his team last week Thursday, 23 August 2018 for the delivery of the move of my Mother from Paradise beach, Jeffries bay to Paarl.
The staff pitched early and even in the rainy conditions really offered excellent service.
From the start of loading the furniture at 10 o'clock it took them 2 and ½ hours to complete their task.
We were very satisfied and happy with Stuttaford's professional service from the get go, dealing with Lesley was really an absolute pleasure. I would most definitely make use of your services in future.
Warm greetings
ANDRIA BOSHOFF
On behalf of my Mother (Joan Cornelissen)
Move from Jeffreys Bay to Paarl
We would like to thank Stuttafords and commend the excellent service provided by Elkhe in assisting us with moving some valued family items to Sydney Australia.
We recently lost our mother and Elkhe helped us arrange the move at a very difficult time for our family and at very short notice. She was a pleasure to deal with being considerate, responsive and professional at all times.
Please pass on our thanks to her.
Kind regards
Marc and Janine Logan
Move from Port Elizabeth to Sydney, Australia